Un tempo mio
contains the memories I clip on the pages of my diaries. These memories are made of polaroids, texts, contact sheets and silver prints, all items representing a six year long personal search that has taken place from 2011 to 2017.  It is divided in two times: "Daily Dimensions" and "Leukos."
My Vision
I prefer photography over writing, because I find that the logical precision of words takes me far from the world of Truth.
My journey takes place in a city that can be any city and none at the same time. I try to experience the evil in order to comprehend the good.
The multitude of people I encounter every day is like the undergrowth of society: these are people who, in their growth, are not allowed to dream differently. As I move across the undergrowth, I strive to observe it and see its perils.
Does God - or whatever you want to call Him - respond to those who are lost?   Or, do those who are lost listen to him more attentively?
Or maybe God follows his way, somewhere beyond the infinite, without a definite direction, without himself knowing the purpose of his wanderings. And in this, he is drawn to those like him: the silent strangers. 
Maybe because he is a stranger himself?
Often times I feel that I am reaching the solution to all this, I feel that I am finally finding God, I am finally finding myself. But then again all becomes ungraspable, incomprehensible. And while this happens, I keep photographing.  
Mastering one language is insufficient. One must learn the language of men as well as the language of the wind, the light, the darkness, the stone, the rain and the wood. This was the journey. 
When I photograph my shades and my unconscious projections I am making copies of a world that — in order to be examined, experienced and, finally, photographed — requires rhythms that are different from the ones our society is accustomed to. 
Every single shot is a search of myself and, as a consequence, a form of sel-portraiture. Then, my world is me and in me it is dissolved.
The book is 20x25 cm , has 118 pages and 80 photos.The paper is Proline Photo 
(190 g / m²).
As this is a prototype, the type of paper used and the cover material may vary.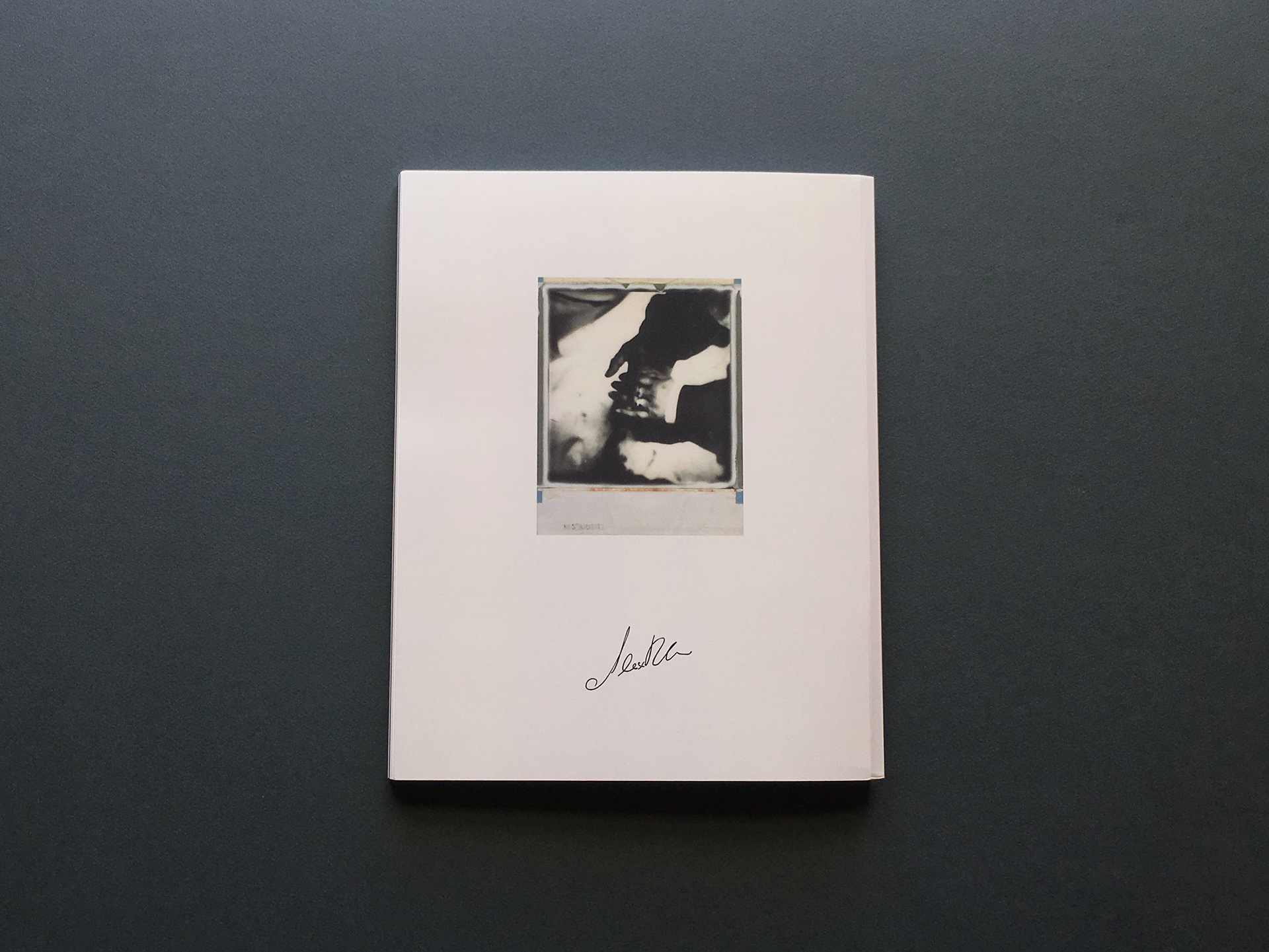 Text translations by Marilena Ruscica

I am looking for a publisher interested in my project. 
However, there are limited copies signed and numbered by the author.

mail: riccardo.alescio@gmail.com
tel: +39 329 0674713